Containers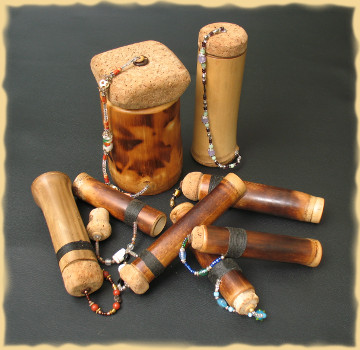 Another unique item
Now on Etsy!

Woodsong cannisters of various sizes. They are burned, sanded, bound and beaded.

The smallest, around ¾" x 3", are suitable for small liquid or dry items; longer for flutes, scrolls, art brushes etc. Standing large bamboo containers are from 2½" to 4" diamater by varying heights for dry storage, decorated bamboo vases and bird feeders of various sizes and materials.

We will try to make a variety of containers available on our home page on Etsy.

Our Etsy page is new and still growing. Check back often!